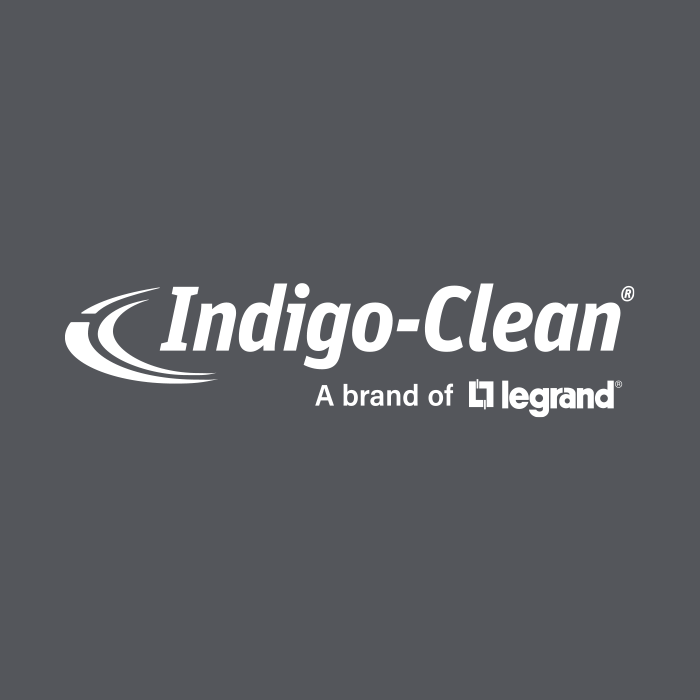 A Continuous Environmental Disinfection System to Kill Bacteria, Influenza, and SARS-CoV-2*
(Union City, CA) May, 2020 – Finelite, Inc., a leader in energy-efficient lighting for offices, healthcare, and educational facilities, is pleased to announce that Finelite has licensed Kenall Manufacturing's Indigo-Clean Technology patents.
Jane White, President of Finelite, stated, "Finelite is pleased to bring disinfection lighting solutions to our customers. We are committed to creating healthier, safer environments that will better the lives of the occupants in those spaces. This is a critical moment where we can add a tremendous amount of confidence to our customers by leveraging Kenall's Indigo-Clean Technology."
Indigo-Clean is a lighting technology that lights the space and also provides continuous environmental disinfection using visible light technology. This technology is proven to be effective by recently conducted independent lab testing to kill bacteria, Influenza-A, and SARS-CoV-2* – the virus that causes COVID-19. The first set of Finelite fixtures to integrate Indigo-Clean Technology will be HP-2, HP-4, HP-6 and HPR. These Finelite luminaires will integrate Single-Mode Indigo-Clean Technology which employs blended white + 405nm visible light, exclusively, to disinfect the space. When the light is on, disinfection is active. Indigo-Clean Technology contains no UV and is certified safe for room occupants and materials.
"Kenall is thrilled to have Finelite integrate Indigo-Clean Technology into much of their product portfolio," said Patrick Marry, President of Kenall. "Indigo-Clean Technology is a unique, disinfection technology that can be used across a wide variety of applications."
Finelite will immediately be offering Indigo-Clean Technology in a variety of color temperatures; ideal for Healthcare, Commercial, Education, Retail, Transportation and other applications where people congregate.
Finelite and Kenall are part of Legrand North and Central America's lighting sector and are leading manufacturers of specialized solid-state lighting solutions and controls.
To learn more about Legrand North and Central America, visit http://www.legrand.us.
Indigo-Clean is a registered trademark of Kenall Manufacturing Co., a Legrand company.
About Finelite
Finelite, an independent business of Legrand, has delivered award-winning innovations in lighting technology, design, manufacturing, and customer service for over twenty-five years. Finelite's core mission is to deliver tailored lighting solutions for office, healthcare, educational, multi-level residential and retail market segments. Setting new standards for performance and sustainability, Finelite continues to work in partnerships with California Energy Commission, New York State Energy Research Development Authority, and others to develop best practices in lighting strategies to achieve maximum value. At Finelite's U.S.-based manufacturing facility, they continuously examine ways to eliminate waste through product design, lean manufacturing, corporate practices, and have been nationally recognized for these sustainability efforts.
About Legrand and Legrand, North and Central America
Legrand is the global specialist in electrical and digital building infrastructures. Its comprehensive offering of solutions for commercial, industrial and residential markets makes it a benchmark for customers worldwide. The Group harnesses technological and societal trends with lasting impacts on buildings with the purpose of improving life by transforming the spaces where people live, work and meet with electrical, digital infrastructures and connected solutions that are simple, innovative and sustainable. Drawing on an approach that involves all teams and stakeholders, Legrand is pursuing its strategy of profitable and sustainable growth driven by acquisitions and innovation, with a steady flow of new offerings—including Eliot* connected products with enhanced value in use. Legrand reported sales of €6.1 billion in 2020. Legrand has a strong presence in North and Central America, with a portfolio of well-known market brands and product lines. The company is listed on Euronext Paris and is notably a component stock of the CAC 40 and CAC 40 ESG indexes. (code ISIN FR0010307819). https://www.legrandgroup.com