A complete tunable white light controls system with an award-winning user interface, Bluetooth®-enabled mobile app, wall-mounted controller, and power control center. FineTune™ is easy to install, equipped with pre-programmed DMX drivers, and ships with all cabling required.
System Features
• Out-of-the-box ready for tunable white luminaires
• Pre-configured for occupancy and daylight sensors
• Plug-n-play ready for DMX LED luminaires
• User friendly control with factory present for CCT's and dimming levels with independent control
• Single source 10-year Finelite warranty
• Ships in 10-working days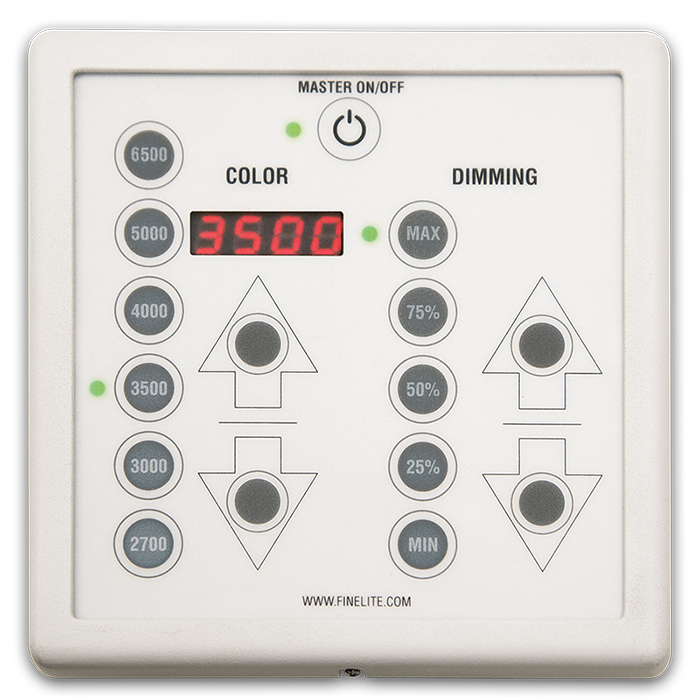 Control Station
FineTune Generation 1 ships standard with the FineTune wall mounted controller featuring easy-to-understand user controls.
• Intuitive design
• Pre-set color and intensity levels
• Stepped tuning and dimming functionality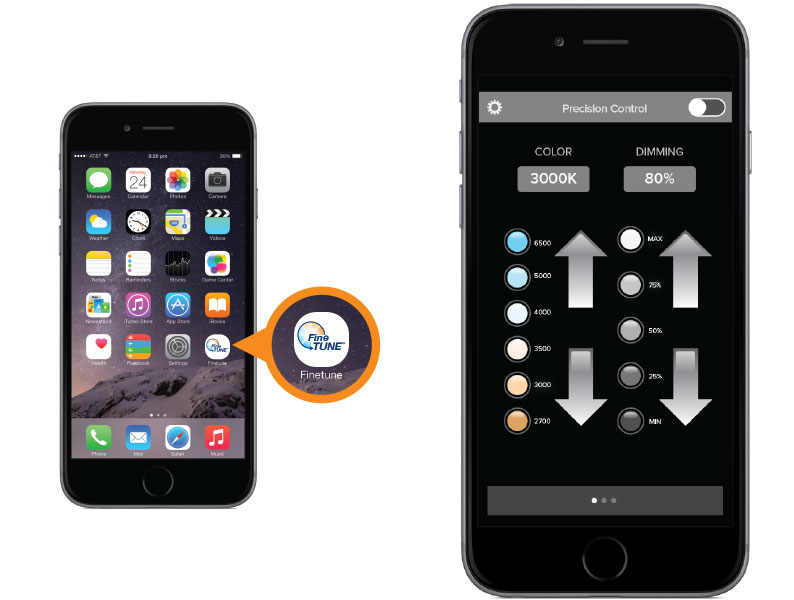 Mobile App
Add additional flexibility with the free mobile app for controlling tunable white luminaires with the FineTune controls system.
• Bluetooth® connectivity
• Individual room control
The award-winning FineTune controls system includes a wall-mounted controller, a power control center, FineTune DMX drivers, all cabling, and Bluetooth connectivity. This plug-and-play system ships complete for easy installation and is equipped with all DMX programming pre-configured, color-tuning, dimming, daylight zones, and sensor logic ready.