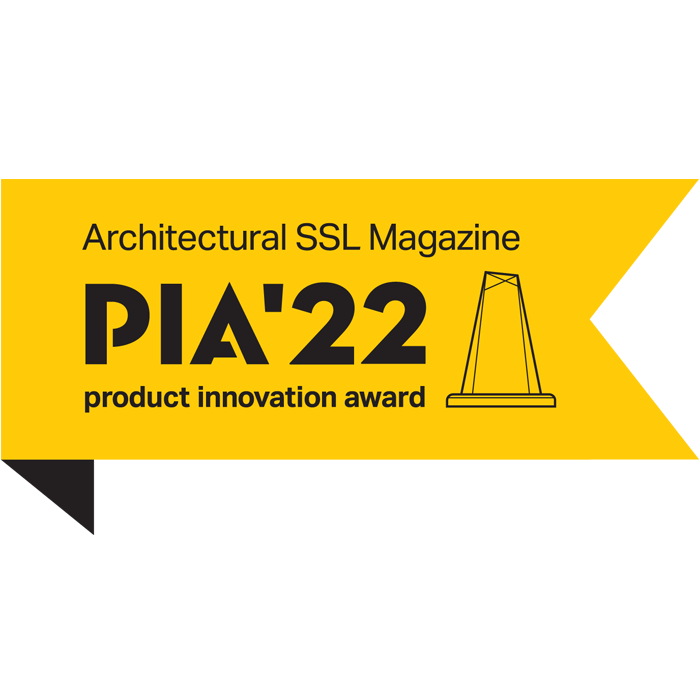 Finelite Wins Two Product Innovation Awards (PIA) from Architectural SSL Magazine
Awarding HP-2 WS Perimeter Slot and HP-2 Circle as PIA 2022 Winners
(Union City, CA) December 2022 - Finelite, Inc., a recognized leader in energy-efficient lighting systems for offices, educational, and healthcare facilities, is pleased to announce that HP-2 WS Perimeter Slot and HP-2 Circle were selected as an Architectural SSL Magazine Product Innovation Award (PIA) winner.
The PIA recognizes innovative LED and solid-state luminaires and fixtures on the market, while also spotlighting the players behind the components that make up these light sources. With judging and evaluation of products and systems from a distinguished panel of 16 designers and lighting specialists skilled in product evaluation.
"I am very proud of the Finelite teams' dedication to delivering high quality lighting solutions for all of our customers," said David Gentry, Senior Product Manager at Finelite. "The addition of Circles and the Perimeter Slot to the HP-2 Collection broadens the application opportunities and increases the value that the HP2 product family offers."
HP-2 WS Perimeter Slot displays a narrow 2″ ribbon of light at the transition between wall and ceiling. This offering provides a highly desirable and finished aesthetic from below, which is preferred by lighting specifiers. This solution is a recessed perimeter luminaire that offers tailored lengths and can easily be combined to make longer runs with seamless and repeatable joints.
HP-2 WS Perimeter Slot Key Features:
2" Aperture and 4" Depth
Factory built illuminated 90º corners
Flat and Pocket-Slot endcap options
Post-ceiling threaded rod or pre-ceiling wall mount installation options
HP-2 Circle utilizes a single-piece seamless diffuser and displays a slim and seamless aesthetic. This patented circular LED luminaire gives designers creative flexibility beyond the traditional HP-2 linear lines of light granting the ability to now combine Circles and linear runs for a unique lighting layout.
HP-2 Circle Key Features:
Available in Direct Pendant, Recessed, and Surface Mount
Available in 2', 3', and 4' nominal diameters
20-working day shipping
HP-2 WS Perimeter Slot and HP-2 Circle are third-party verified Red List Approved through the International Living Future Institute (ILFI) Declare 2.0 expanding Finelite's sustainable and healthy product portfolio.
About Finelite
Finelite, an independent business of Legrand, has delivered award-winning innovations in lighting technology, design, manufacturing, and customer service for over twenty-five years. Finelite's core mission is to deliver tailored lighting solutions for office, healthcare, educational, multi-level residential and retail market segments. Setting new standards for performance and sustainability, Finelite continues to work in partnerships with California Energy Commission, New York State Energy Research Development Authority, and others to develop best practices in lighting strategies to achieve maximum value. At Finelite's U.S.-based manufacturing facility, they continuously examine ways to eliminate waste through product design, lean manufacturing, corporate practices, and have been nationally recognized for these sustainability efforts.
About Legrand and Legrand, North and Central America
Legrand is a global specialist in electrical and digital building infrastructures. Its comprehensive offering of solutions for use in commercial, industrial, and residential markets makes it a benchmark for customers worldwide. Innovation for a steady flow of new products with high added value is a prime vector for growth, including, in particular, connected devices stemming from Legrand's global ELIOT (Electricity and IOT) program. Legrand reported sales of $5.6 billion in 2016. Legrand has a strong presence in North and Central America, with a portfolio of well-known market brands and product lines that includes AFCO Systems, C2G, Cablofil, Chief, Da-Lite, Electrorack, Finelite, Focal Point, Kenall Manufacturing, Luxul, Middle Atlantic Products, Milestone AV, Nuvo, OCL, On-Q, Ortronics, Pass & Seymour, Pinnacle, Projecta, QMotion, Quiktron, Raritan, Sanus, Server Technology, Solarfective, Vaddio, Vantage, Wattstopper, and Wiremold. Legrand is listed on Euronext Paris and is a component stock of indexes including the CAC40, FTSE4Good, MSCI World, ASPI, Corporate Oekom Rating, and DJSI (ISIN code FR0010307819) www.legrand.us.