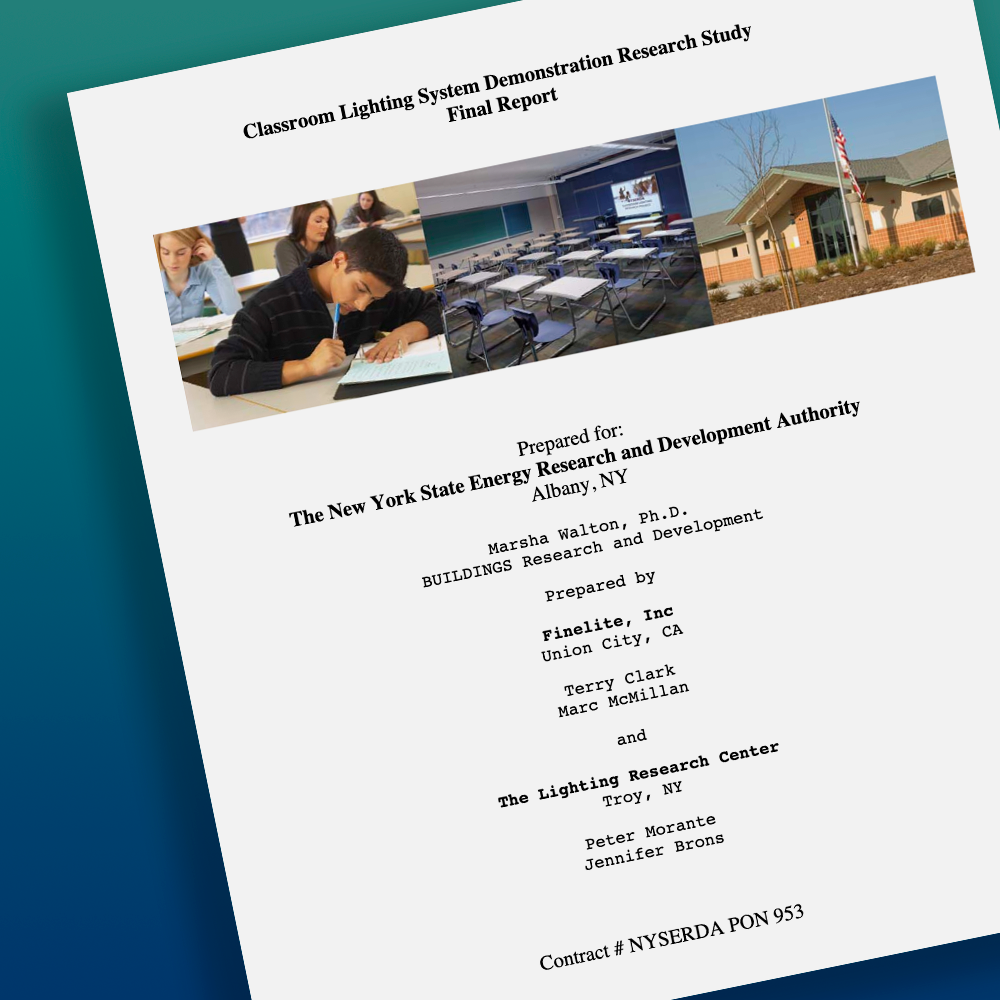 (January, 2007) - This project demonstrated how changing teaching methodology requires a new approach to classroom lighting - one that gives teachers the necessary tools to improve the learning environment, while reducing energy consumption.
The Integrated Classroom Lighting System (ICLS) by Finelite, Inc. was installed in 28 classrooms in seven different K-12 and university level schools in New York state. The study used direct and indirect research methods to assess how the lighting system was used to benefit the learning environment.
Third-party researchers conducted teacher and student preference surveys, and electronic data loggers were connected to the system to map usage patterns as well as energy consumption. Sixteen million data points were collected showing the ICLS met the needs of the modern classroom.
The research developed a flexible easy-to-use design and lighting layout template enabling school designers to quickly adapt the research findings. Preference studies showed teachers unanimously preferred the ICLS over existing lighting systems and it impacted the way they taught. The system delivered an average 48% energy savings compared to national codes, demonstrating the system is affordable.  Beyond tremendous energy saving, the system introduced easy to use and understand control modes. Introducing "A/V Mode", "Whiteboard Mode", and "General Mode" giving teachers the flexibility to enhancing the learning environment for the task at hand.