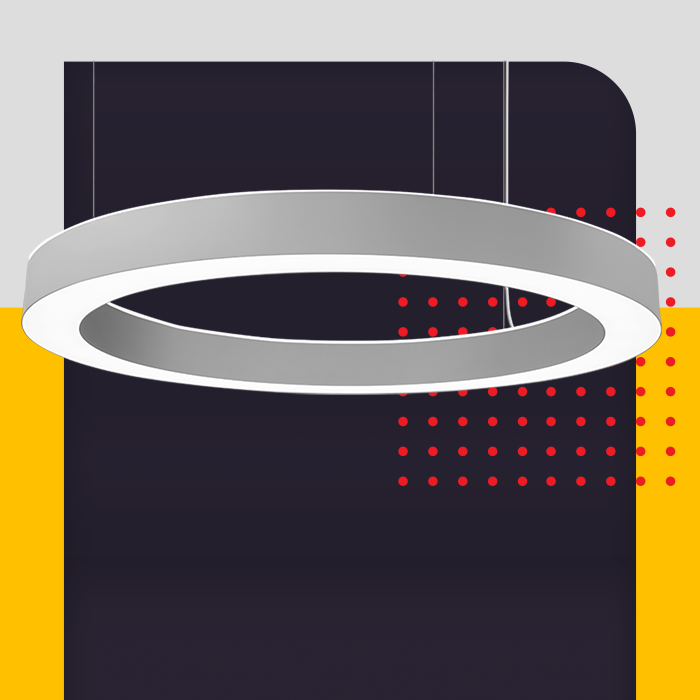 (Union City, CA) March, 2020 - Finelite, Inc., a recognized leader in energy-efficient lighting systems for healthcare, educational, and office environments, is pleased announce the expansion of the High Performance HP-4 Circle Collection with new Indirect Top Glow and Flush options.
Constructed with an extruded aluminum body and utilizing a single-piece seamless direct diffuser, the HP-4 C displays a sophisticated and clean aesthetic. This patented circular LED luminaire gives designers creative flexibility beyond the traditional HP-4 linear lines of light. Combine Circles and linear runs for a unique lighting layout.
Featuring On-Grid™ mounting options and a three-point equidistant vertical suspension system, the HP-4 C can be displayed as a playful arrangement or as singular accent luminaire. Available in nominal diameters of 2', 3', and 4' in Direct Pendant, Indirect/Direct Pendant, Recessed, and Surface Mount.
Designed for ease of installation and maintenance, the HP-4 C allows for access from below to drivers and light engines and is available with Tailored Lighting options.
HP-4 C can be tailored to meet project needs and is available for 20-working-day shipping.
HP-4 C Indirect Pendant Performance Features
Very High Output – 3' Diameter Luminaire
Efficacy: 117 lumens per watt

Performance: 1828 lumens/foot
Delivering the Finelite Difference
20-working-day shipping

5-year performance based warranty

90% of initial light output at 100,000 hours

Dimming standard

Replaceable LED light array

Shares the same LED technology as our other LED luminaires for consistency across luminaire families