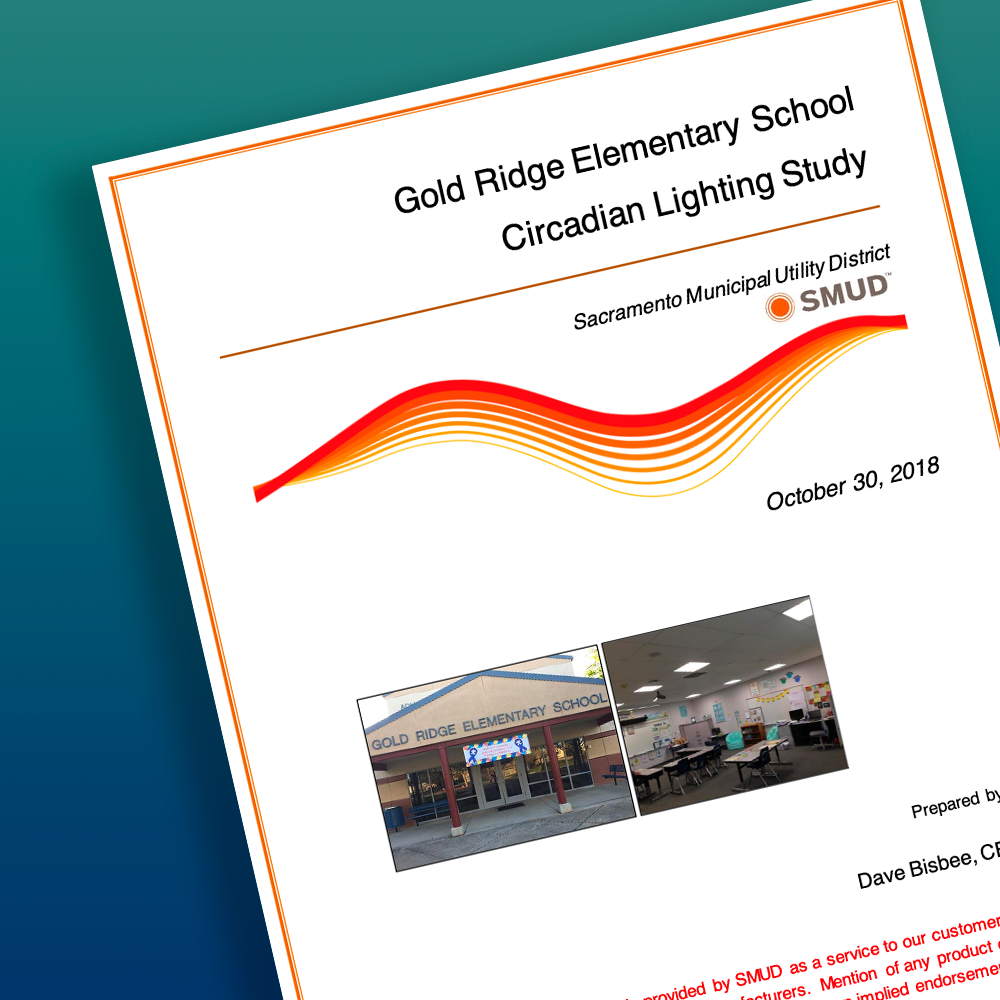 (October, 2018) - This research report expands on the trial installation of a Finelite tunable-white lighting system in three classrooms at Gold Ridge Elementary (GRE) School for children with autism spectrum disorder (ASD) in the Folsom Cordova Unified School District (FCUSD) in Folsom, CA.
Exploring the energy and non-energy benefits, SMUD and FCUSD staff coordinated and completed the design and installation of the Finelite LED system, and analyzed the collection of energy savings and data from teachers, students, and parents.
Key findings from this report stated that school districts should consider installing tunable-white LED systems for classrooms – especially classrooms that will be used for teaching students with ASD. The feedback from the teachers regarding the new lighting system was overwhelmingly positive.
All teachers involved stated the new system helped them teach more effectively and found the intuitive user Interface beneficial to quickly control lighting for the task at hand. The student survey indicated positive results when comparing tunable white to static white on behavior, performance, and energy levels.
Compared to exiting lighting system, the new lighting system reduced electric demand by 74%.